Frequently Asked Questions
Q: What is offered in each class?
A: Take a look at our extensive computer course outlines.

Q: What if I want a topic that is not listed in the course outline?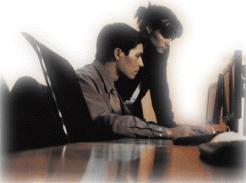 A: Speak with the Instructor and she/he will be happy to try to cover this topic.

Q: Can I bring files to class that I need help with?
A: Yes!

Q: How long has Dimensions In Productivity been in business?
A: Dimensions In Productivity has been in business since 1981.

Q: When does class begin and end?
A: Typically, group classes are from 9am to noon and 1pm to 4pm.

Q: How do I schedule a private lesson?
A:One-on-one training (private lesson) is scheduled at the mutual convenience of the student and instructor.

Q: Will I get to use my own computer in class?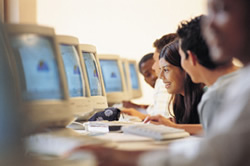 A: At Dimensions In Productivity's classroom, yes.

Q: Will I receive a diploma after class?
A: Yes!

Q: Will I be tested?
A: No.

Q: What if my skill level is "in-between" two classes?
(i.e. I am too advanced for the Intro class, but not ready for the Advanced class)?
A: Then you can have a custom class of "in-between" topics.

Q: My company can't take time away from work for full-day classes?
A: Your company can split full-day classes over two half days.

Q: My company uses special templates. Can you teach us how to use them?
A: Yes! We are experts in this area.

Q: My company has PC and Macintosh users. Can you train both?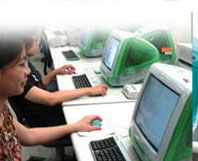 A: Yes. Also, if your company has a classroom with both Macs and PCs,
we can teach the same class on both platforms simultaneously.

Q: My company needs training, but we are not sure what levels of courses are needed.
A: We have pre-class surveys that you can fill out to help determine your skill level.

Q: Are your classes lead by an instructor with their own computer?
A: Yes, and the instructor's computer screen projects onto the wall.